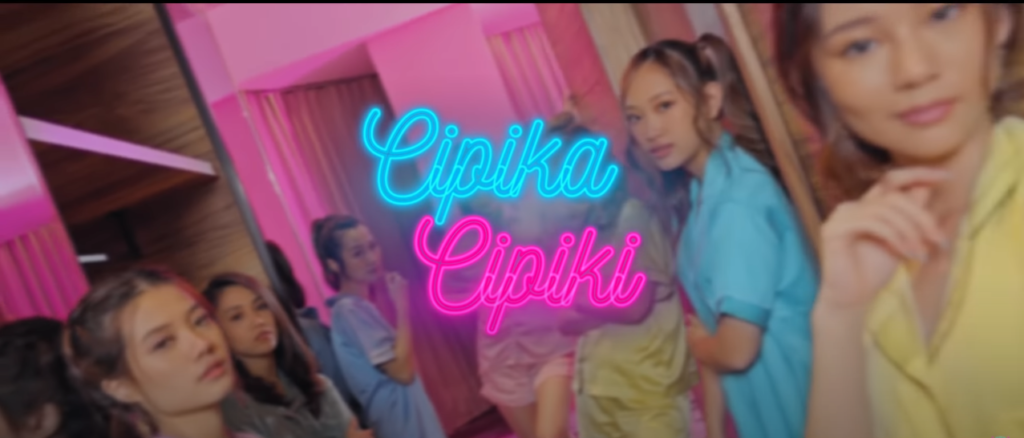 Moving on from the Podcast om Deddy Corbuzier Podcast, this girl group consisting of 7 beautiful women, has released a single entitled CIPIKA CIPIKI which was released through their Youtube channel.
a few stanzas of the song CIPIKA CIPIKI
Taste here and there

Speak differently right and left

Here and there small talk

Just to create a sensation
giving color to a new music genre in Indonesia, with 7 beautiful women, colorful videos, and modern music. The song has received a lot of positive responses from netizens on social media.
Not only that, but the song "Cipika Cipiki" also went viral after Deddy Corbuzier said that he wanted to buy the girl band. This was conveyed by him through a post on his personal Instagram account. In that post, Deddy Corbuzier uploaded a video clip of the song "Cipika Cipiki" with the words "Awesome… I want to buy it ah. Satiiiiir!! Link at my IG story". In the post caption, Deddy again wrote more or less the same message.
"I'm gonna buy this girl band or whatever it is…this is so SATIIIIR…Link on my IG story…," wrote Deddy Corbuzier in the caption column of the Instagram post.
In addition, "D'Angels" is an Indonesian girl band consisting of seven Indonesian content creators. They are Bella Tanesia, Tamara Dai, Athira Farina, Karen Kurniawan, Irene Felicia, Adeline, and Kezia Clarita.